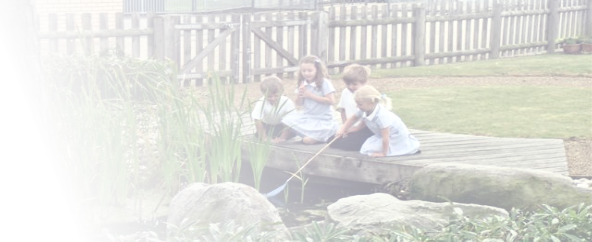 Privacy & Cookies | Terms of use
Copyright © Marcus Young Landscapes Designed by Stonyweb Marcus Young Landscapes Ltd is registered in England - Company no. 6835737 VAT No. 650 6730 44






A full grounds maintenance programme is designed in consultation with our clients to ensure landscaped areas are kept clean, tidy and weed free, helping to enhance the overall appearance of the properties.
Please contact us for further details.
Town & Parish Council Contracts
We offer a comprehensive landscape and associated service to Town and Parish Councils throughout Milton Keynes, Northants and Oxfordshire, fully inclusive grounds maintenance contracts, hedge cutting, pond maintenance etc.
Please contact us for further details.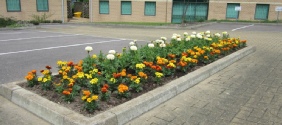 We own a fleet of fully serviced Rotary and Cylinder Mowers and offer competitive day or weekly hire rates. Prices are inclusive of a fully trained, experienced operator plus van and trailer.
This service is ideal for one-off jobs or longer term contracts that require the use of ride-on equipment. Please contact the office for details and prices.


Tree Works & Hedge Cutting
We offer a full range of tree services including tree surgery, pruning, hedge cutting, stump removal and vegetation clearance.
We can also provide arboricultural reports and ecological surveys.
Our staff are fully trained and hold NPTC PA1 and PA6 licences for the safe use of chemical weed spray.
The service is included as part of our ongoing grounds maintenance contracts and we also hire operators and equipment on competitive day rates. Please call our office for further details and prices.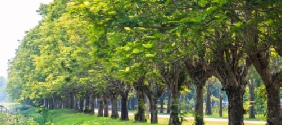 "I would have no hesitation in recommending Marcus Young Landscapes."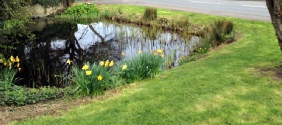 Machinery plus Operator Hire - Day Rate Package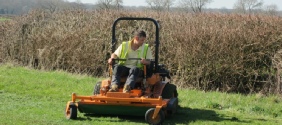 Environment
Marcus Young Landscapes is proud to play a pro-active role in the preservation and protection of the environment.

We work closely with our customers, suppliers and other local businesses to ensure that our actions have a minimal impact on the environment and wherever possible make a positive impact on our surroundings.
We are registered waste carrier with the environment agency and always strive to ensure responsible disposal of waste materials, for example;


• Grass cuttings are re-used for composting
• Wood chippings are re-used for bridle paths and horse paddocks
• Glass, paper & plastics are separated on site for recycling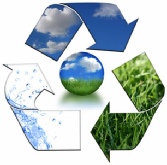 Retail Parks & Property Maintenance
Tailored to the needs of each site we carry out regular grounds maintenance visits including mowing, hedge cutting, tree work, planting schemes, litter picking and chemical weed spraying.
Please contact us for further details.
Schools Grounds & Line Marking
We specialise in school grounds maintenance and our staff are all DRB checked, experienced and focused on providing a first class service.
We offer a comprehensive maintenance programme tailored to the needs of each individual school. Our schools are happy to share their thoughts on our service, so please get in touch for contact details.
We offer a fully managed dog bin service for local councils which includes the provision and installation of dog waste and litter bins. Bins are emptied and cleaned according to individual council requirements.
Please contact us for further details.
Supply and installation of grit bins and the supply and delivery of rock salt.
Gritting and snow and ice clearance service on a call-out basis for commercial properties, housing associations, sheltered housing schemes, schools, car parks etc.
Please phone us for details.
Gritting & Snow Clearance